Meet our aim2acheive Speech Therapy team.
AMY BERNSTEIN
M.A. CCC/SLP
Speech Language Pathologist/Owner
Amy Bernstein has been a speech language pathologist for over 15 years. After graduating from The College of New Jersey (formerly Trenton State College) with her Bachelor of Science and Master of Arts in Speech language Pathology, Amy began her career as a Speech Pathologist in a specialized school for neurologically impaired and emotionally disturbed children and adolescents. It was during that time, that Amy began servicing the pediatric population in the private practice setting in addition to being a school based provider. Amy soon discovered the private practice setting was her calling. For 10 years Amy was the Director of a Speech Pathology practice until deciding to open her very own center. aim2achieve speech therapy center encompasses all Amy had hoped for; a family centered therapeutic environment that is warm nurturing and educational.
Amy has extensive experience in working with children and adolescents that have a wide variety of diagnosis. Amy has presented to various school districts and professionals about Central Auditory processing disorders and its implications in the school environment. Amy is licensed to practice Speech-Language Pathology in the state of New Jersey and is a member of the American Speech and Hearing Association. She is PROMPT trained and an active member of the American Speech and Language Association (ASHA). Currently, Amy resides in Marlboro will her husband and two sons.
ROBIN DOHERTY
Office Manager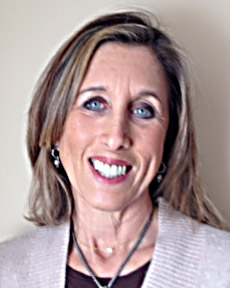 After many years working in the Public Relations/Special Events industry, Robin decided to stay at home to raise her two children. Throughout the years, she continues to volunteer within her community and pursue various freelance and part time opportunities. She is so excited to be a part of the aim2achieve team and share in the excitement as this practice grows and impacts the lives of so many children and their families. Robin currently lives in Freehold Township with her husband Mike. Her son lives and works in Manhattan and her daughter is a senior at the Pennsylvania State University pursuing her degree in Speech Pathology and will be starting Graduate School in the fall.
---
CATHERINE ELFSTROM
Secretary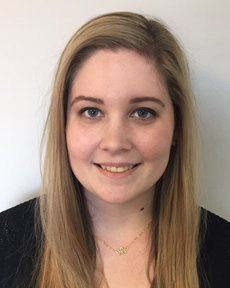 Catherine graduated from the Richard Stockton College of New Jersey in Spring 2014 with a Bachelor's Degree in Historical Studies, with hopes of one day working with children in a classroom setting, but loves working at aim2achieve and seeing all the progress the kids make throughout their time here. She also has had experience working in the medical billing field since she was fourteen years old, and she uses her knowledge of insurances to help parents with whatever questions or concerns they might have. She's one of the first people you see when you enter aim2achieve, so feel free to wave or say hi!
JENNIFER MAZZI
Medical Billing Coordinator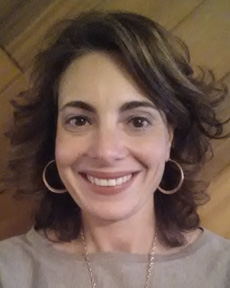 With over 20 years experience in the medical billing field, Jen brings her expertise to help the families of aim2achieve. She is here to help answer any medical benefits and billing issues you may have!
When not in the office Jen enjoys spending time with her husband Dave and daughter Alex. She also enjoys Muay Thai kickboxing, movies and the beach!